Tenders
URGENT: 450ton Steel & Allu parts needed for a tank - Grangemouth Scotland
Posted: 2022-01-26 12:24:07
End: 2014-06-22
Dear sirs,
By this mean, we invite you to present your best prices and other conditions to supply, sub-assembly manufacturing, anti-rust surface treatment, shipping and packaging by 40ft container, and transport for all components according with the put available through a Dropbox folder shared by the following link:
https://www.dropbox.com/sh/yshfj98vg2acbze/AABqNiOX4JRAP_L2fhNsqzAWa


Our end client is a portuguese company that builds industrial tanks for the chemical and oil industry. Beyond this specific project, there is an important potential for future similar businesses, related to building tanks all over Europe due to increasing shale gas imports from the US. Our client needs to be more competitive and find alternative suppliers to the actual ones.


Please be aware that we'll only consider offers filled directly into the file "RFQ 1002 14 Rev 00.xls" (yellow cells) detailed as it is*, even if you use another specific form to present your offer. Do send the offer to: helio.pereira@fine-solutions.pt
* more detailed cost can be presented apart, but, consolidated as asked on our file


Deadline to present the offer: 22/06/2014


After analisys and supplier choice for this project, all data and connections to the final client will be given and business will be done directly between them and chosen supplier.


Please confirm good reception of this message and if you'll send us your offer.
If you do have any question, don't hesitate to contact me.
Country:
Town: Lisbon
Posted:
To find out about a competition - you have to log in. Free Registration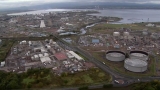 Offers
No offers